Listening to the "Truth" of the "Inner Voice(s)": we are 99.9% the same, and so is our truth
Listen to your inner voice - some typical old white cis male from the 1700s or something
Tune-ing in to inner voices is a life-long, ever-improving balancing act of listening to "instinct" and paying attention to physical data and experience
If a magical switch to tune-in to our inner voices existed, and we had it flipped on, individual and collective suffering would greatly decrease. The following ambiguous subjective statements would describe 99% of people's experiences in that case: we're living more "true," we're living with more "love, and we feel more "connected."
However, I do not know of any practical means to an easy switch, nor do I believe it's practically possible to tune-in 100%, so life is a constantly evolving balancing act:
What do you think your voices are saying? Ok, you paid attention (or not), how was it? Do you think you were right? How should you adjust? And sadly, or beautifully, we humans are doomed to be imperfect listeners, accessors, and adjustors; but we get better over time.
But also… what the fuck does inner voices mean? And what exactly does tuning-in look like?
The most inner of voices are the needs and desires we are born with, which our brain later gives the subjective experience of a "voice" or "thoughts"
Needs and desires such as hunger, sex, care-taker attention and affection, belonging. Do you know the others?? If so, please write a book and title it Bible/Koran/Das Kapital!
And tuning-in is just giving attention to those voices. Most probably experience this as a conscious awareness of a voice or thought in their head saying something like "I need this" or "I want this" or "this feels good." Your voice, your choice.
—
Because we are made of nearly the same material, and grow up shaped by the same Earth governed by the same physical laws, the more we pay attention to our "inner voices" the more likely our actions will feel "fulfilling" and the more likely those actions will resonate with others and "fulfill" them too.
Why this matters? What can be done?
We should spend significant energy discovering what those inner voices are saying, in order to feel more fulfilled, and in order to make greater positive impact on others; increase overall experience of fulfillment, and decrease overall experience of suffering.

Examples of relatively energy-efficient ways to discover inner voices: meditation, spiritual/religious practice, reflection, journaling, psychedelics, therapy.
Major caveats
Psychopaths or others with potentially harmful genetic mutations may be an exception, and should spend significant energy cultivating healthier voices.

100% fidelity of understanding our inner voices is practically impossible.

Drugs, or drug-like experiences such as some forms of social media, super-fulfill some of our inner voices, but are not enough.
iPhone is Truth, so is Insta, so is TikTok
Because we are all so similar, our inner voices are likely almost exactly the same as thy neighbour. And when we tune-in, and externalize that voice with literal words, or other forms of communication and creation; and that communication or creation remains true to us, it's likely to ring true and resonate with others.
I believe that is the experience of artists, creators, and those who consume and witness their work.
The more a creation expresses one individual's inner voice, the more it expresses and resonates with billions of others as well.
When you experience something that resonant with your inner voices, don't you feel something physically stir inside?
Was it an inspiring speech, or a scantily clad dancing blonde..
Limbic Resonance:
an inspiring speech and a naked blonde resonate in similar ways..
We are born with brains that include a limbic system and a cortical system. The limbic system includes brain parts associated with the most primal of needs, desires, and feelings: such as the amygdala which is highly associated with fear, and the tegmentum which is highly associated with dopamine and reward circuits. These primal brain parts we share with most other animals. They dictate part of our inner voices.
The cortical system, and specifically the prefrontal cortex region, is pretty uniquely human. It generally serves as a control and regulator of our limbic system. Parts of it are also associated with the subjective experience of "oneness" and "purpose." We are also born with this. It is also part of our inner voices.
—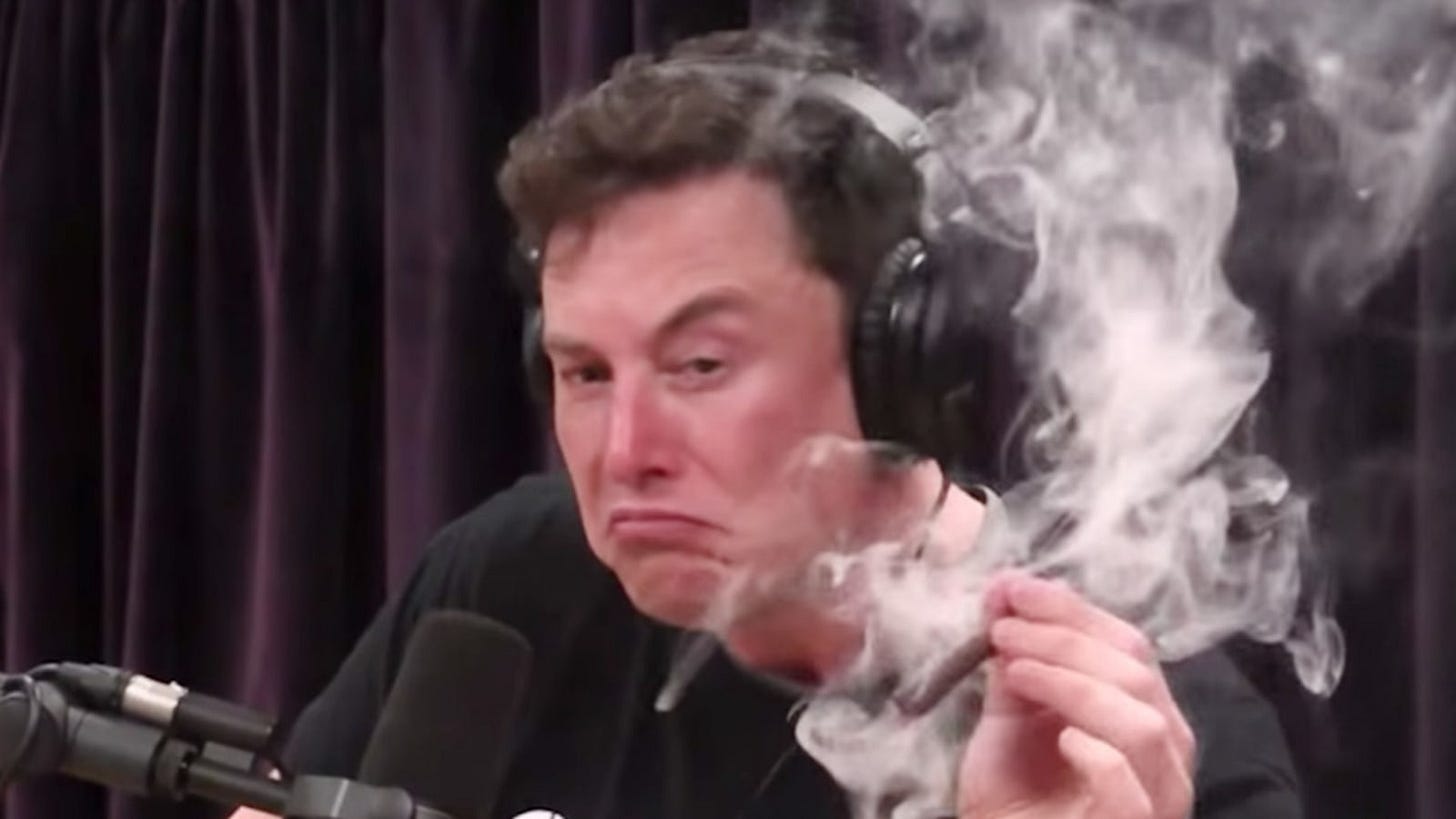 I first heard the term 'limbic resonance' while watching the above. Elon claimed the technologies and experiences which create the greatest limbic resonance (activate the limbic system to the greatest degree for the greatest amount of people) will proliferate and succeed.
I think this is true. Instagram and TikTok are great examples. They resonate with some powerful inner voices.
And, I think, that's why it pays to be cautious and why I believe it was worth listing these drug-like experiences as caveats for paying attention to our inner voices.
The inner voice satisfied by nicotine can gain so much biological power, it suppresses, but will never kill (until it literally kills) the other voices.
So… be careful of what you're listening to. Pay attention to all the voices. And don't take advantage of others, either.
Materialism and Spiritualism
The philosophical idea of "materialism" is simply that all of existence and experience is explainable through particles and materials; not "souls" and "spirits." We are just physical, ungodly, atoms. Those part of the materialist movement thought themselves so much more advanced than the "inner voice" preachers of the previous century that they condescended and parodied those beliefs.
One such parody from one such famous materialist basically goes:
Do you believe rocks have souls? No.

Is sand just a bunch of tiny rocks? Yes.

Can plants grow in sand? Yes.

Can a human survive just eating plants? Yes.

OK! So where did the soul come from??
Or…
Would you consider an individual bee to be conscious or have a soul? No.

When packs of bees fly together, doesn't the whole group appear to be more intelligent? The whole is a bunch of individual bees, but interacts much more intelligently as a whole? Yes.

Is your pancreas conscious or have a soul? No.

But are you not just a whole collection of organs like a pancreas, and a brain, and a heart, that together just appears to interact intelligently? Yes?

OK! So where did the soul come from??
I don't literally believe in being born with voices, or an all-powerful God, but they are powerful concepts that help me understand the world and live in it more productively and less destructively.
I'm not exactly sure what I mean by "Truth" or "fulfilled" or "inner voices." But I have some idea. I've shared a bit about what I think above. For the most part, I think they are all just made up terms, loosely coupling subjective experience with physical reality. But ultimately, physical reality, and physical universe laws, reign supreme. God controls the game. But we can try to decipher some of the rules, and make up words, and shortcuts along the way to help us play better and better.
But.
At the end of the day, inner voices are just the human experience of neuron activity.